400g Richmond Valley Veal Sizzle Steak, very thinly sliced
2L beef stock
2 thick slices ginger
1 onion, thinly sliced
2 garlic cloves, sliced
3 star anise
2 cinnamon quills, lightly bruised
2 tbsp caster sugar
1/3 cup fish sauce
375g flat rice noodles
4 spring onions
1/3 cup fresh basil leaves, to serve
1/3 cup fresh mint leaves, to serve
1/3 cup coriander leaves, to serve
Place stock and 2 cups water in a saucepan with ginger, onion, garlic, star anise, cinnamon, sugar and fish sauce. Bring to the boil, then reduce heat to low. Cover and simmer for 20 minutes. Strain, discarding solids, then return soup to pan. Cover and return to the boil.
Meanwhile, prepare noodles according to packet instructions. Drain well. Divide the noodles among warmed soup bowls, then top with the sliced veal. Pour over the hot soup mixture (the heat will gently cook the meat) and top with spring onions. Serve garnished with fresh herbs.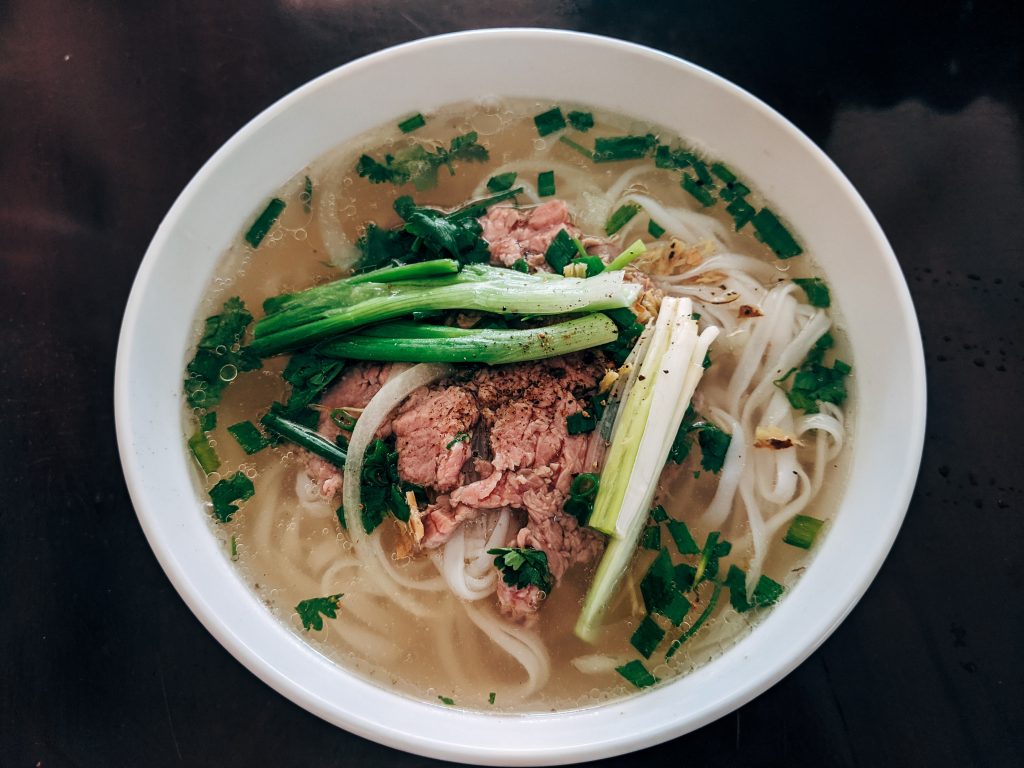 REDISCOVER A
COOKING CLASSIC