Veal Steak with Red Wine Butter & Fries
2 packs Richmond Valley Veal Sizzle Steak
2 tbsp olive oil
1 tbsp butter
Salt & pepper
Red Wine Butter
100ml red wine
1 tbsp red onion, finely diced
½ garlic clove, minced
50g butter, softened
1 tbsp parsley, chopped
Sea salt & pepper
Shoestring fries
Red Wine Butter
In a small pan, add the red wine, onion and garlic and bring to the simmer. Reduce by the liquid by two thirds then allow to cool. In a bowl, beat the butter until soft, then gradually add the wine reduction, parsley, salt and plenty of black pepper. Spoon onto a piece of cling film, wrap tightly and form into a sausage shape. Chill in the fridge or freezer until firm.
Veal
Heat the oil and the butter in a large frying pan until foaming. Fry the veal for 2-3 mins on each side, then remove from the pan. 
Scatter with parsley leaves and serve with shoestring fries.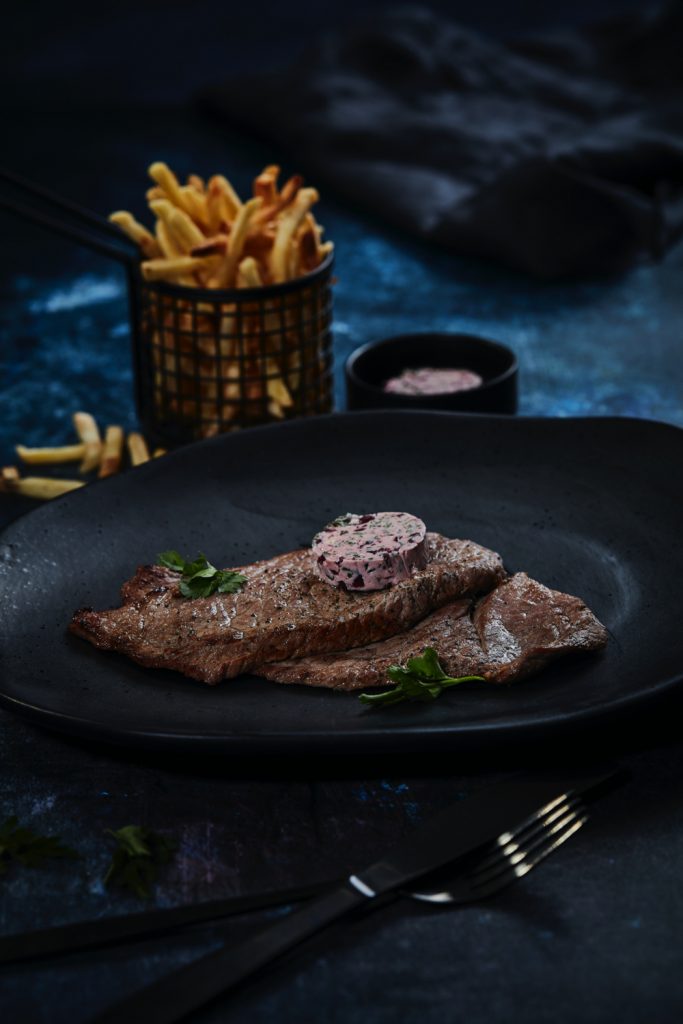 REDISCOVER A
COOKING CLASSIC