Veal Fajitas with Crushed Avocado
500g Richmond Valley Veal Fillet, cut into strips
1 tbsp olive oil
3 capsicums (one red, yellow and green) deseeded & sliced
1 red onion, sliced
8 flour tortillas
Lettuce leaves
Extra coriander leaves to garnish
Sour cream
Marinade
2 tbsp olive oil
1/3 cup lime juice
2 tbsp fresh coriander, chopped
2 cloves garlic, crushed
1 tsp brown sugar
¾ tsp red chilli flakes
½ tsp ground cumin
1 tsp salt
Crushed Avocado
2 limes, juiced
¼ Spanish onion, diced
1 garlic clove, crushed
2 avocados, coarsely chopped
½ long red chilli, thinly sliced
1 tbsp olive oil
Salt & pepper
Marinade
Whisk all ingredients together to combine. Pour half of the marinade into a shallow dish, add the veal and refrigerate for 2 hours or overnight. Remove from the refrigerator 30 minutes prior to cooking.
Refrigerate the reserved untouched marinade to use later.
Crushed Avocado
Combine lime juice, onion and garlic in a bowl, season to taste and stand to soften (1-2 minutes). Coarsely crush avocados with a fork and add to onion mixture with chilli and olive oil. Season and stir to combine.
Fajita
Heat half the oil in a pan over medium-high heat. Add the veal and cook until desired doneness. Remove from the pan and rest for 5 minutes. Add remaining olive oil to the pan over. Add the capsicums and onions and fry. Add half of the reserved marinade, and season and continue cooking until done.
Assemble the veal in warmed tortillas with extra coriander leaves, sour cream and avocado. Drizzle with the remaining untouched marinade.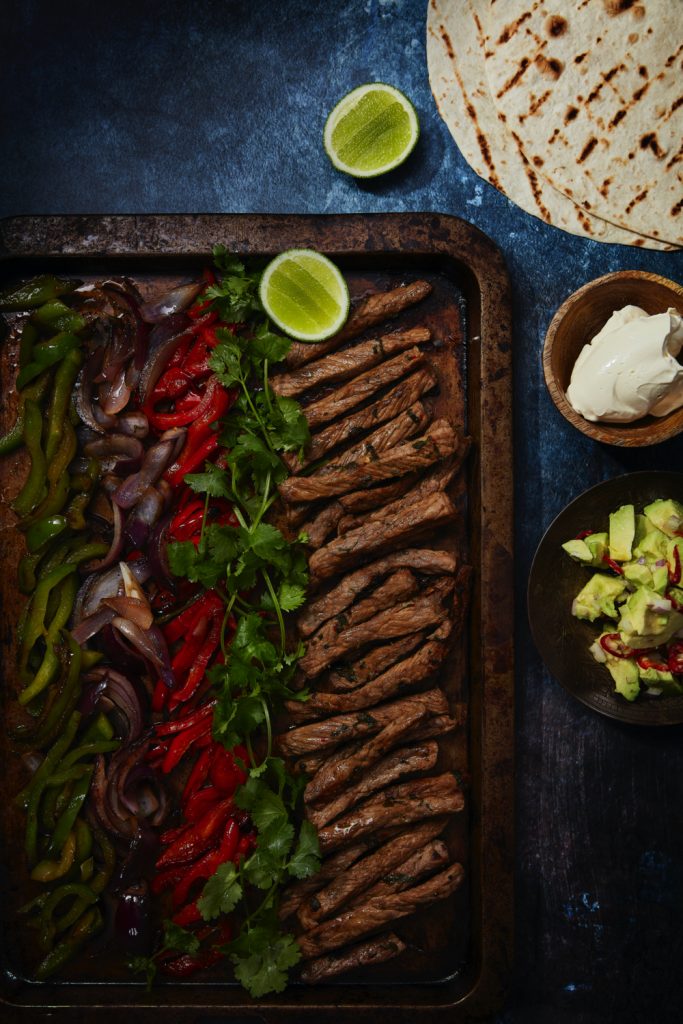 REDISCOVER A
COOKING CLASSIC