Veal Eye Fillet with Chimichurri
4 Richmond Valley Veal Eye Fillet Steaks
Vegetable oil
Chimichurri
½ cup olive oil
2 tbsp red wine vinegar
½ cup flat-leaf parsley, picked & finely chopped
4 cloves garlic, finely minced
2 small red chillies, de-seeded & finely chopped
½ tsp dried oregano
Salt & pepper
Chimichurri
Mix all ingredients in a small bowl and let stand for 5-10mins to allow the flavour to develop.
Veal Steak
Season the veal steak well with salt and pepper. Heat a heavy-based frying pan until very hot but not smoking. Drizzle some oil into the pan. Add the steak. Sear evenly for 2 mins on each side turning every minute for the best-caramelised crust. Leave to rest on a board or warm plate for about 5 mins.
Top steak with chimichurri and serve with steamed broccoli.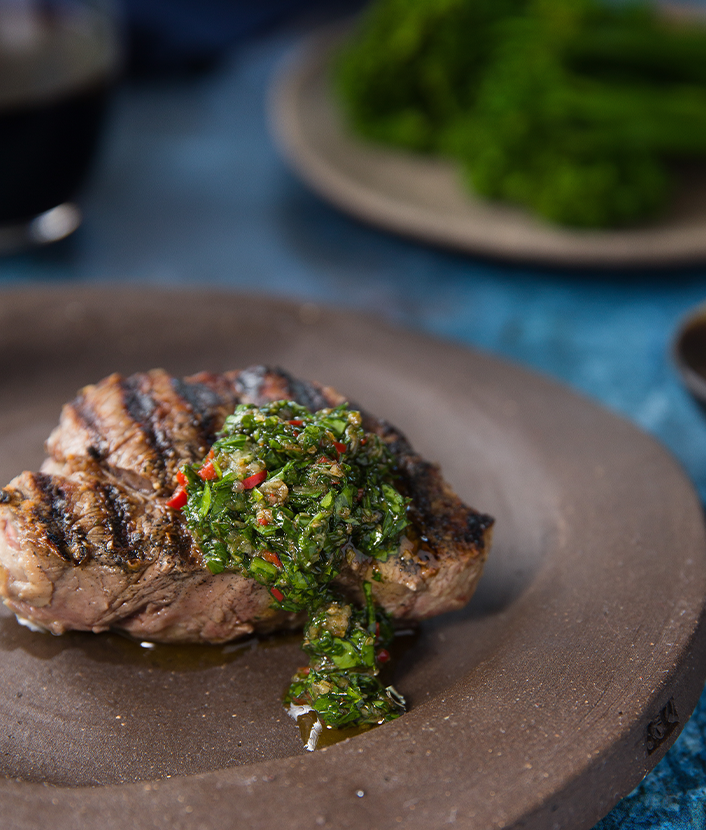 REDISCOVER A
COOKING CLASSIC