250g Richmond Valley Veal Mince
2 tsp olive oil
1 small onion, finely chopped
3 garlic cloves, minced
1⁄2 tsp dried oregano
½ tsp paprika
1 tsp dried chilli flakes
1⁄4 tsp salt
1⁄4 tsp pepper
2 x 250g fresh pizza dough balls
1⁄4 cup pizza sauce
1 cup pizza cheese
Preheat oven to 230o C. Heat olive oil in a frypan over medium-high heat. Add the veal, onion, garlic, oregano, paprika, chilli flakes salt and pepper and cook until beef is no longer pink. Set aside.
Prepare the dough ball as per the packet instructions. Place on greased pizza plates or lined baking trays.
Spread pizza sauce on the dough. Top with the veal mix and sprinkle with cheese. Cook in the oven for about 10 minutes or until cheese is bubbling and crust is golden.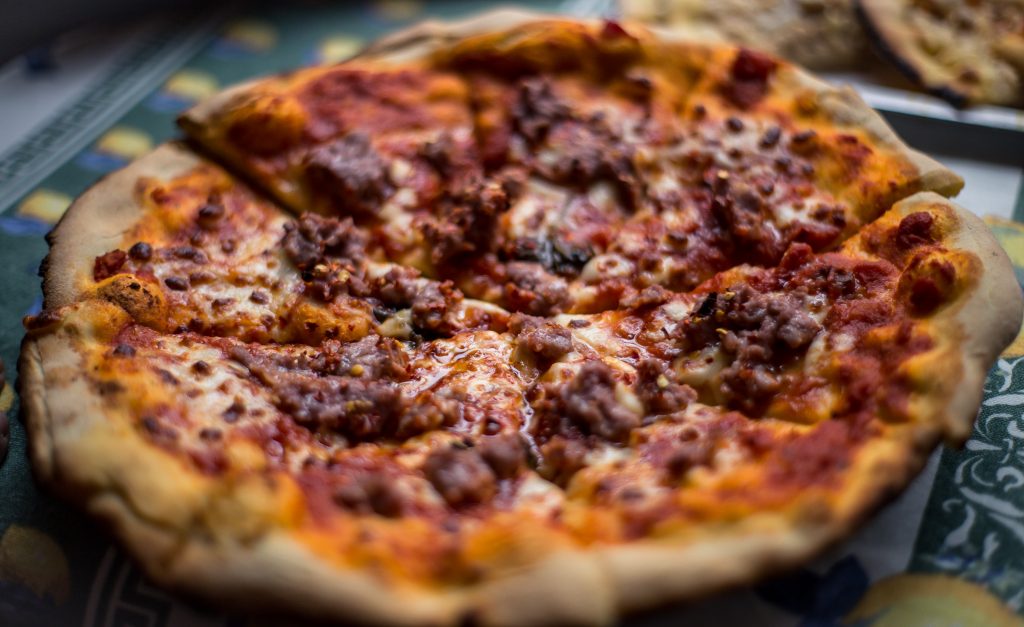 REDISCOVER A
COOKING CLASSIC