500g Richmond Valley Veal Mince
2 tbsp olive oil
Salt & pepper
4 slices cheese
4 slices tomato
12 cornichons, sliced lengthways
4 burger buns, sliced in half
1 large onion
1 tbsp brown sugar
3 tbsp port
Heat the onions and 1 tbsp olive oil in a small saucepan over a low heat and cook for an hour stirring every 10 minutes. When the onions are dark brown, add the sugar and stir until dissolved. Add the port and reduce until syrupy. Season and set aside.
Bring veal to room temperature if chilled. Heat a grill or grill pan over medium-high heat.
Season veal with black pepper and form 4 patties. Oil each patty and sprinkle generously with salt. Cook for 5-6 minutes one side and then flip. Top with a slice of cheese and allow it to melt while it cooks through.
Remove the patties from the pan and toast the cut side of the buns in the same pan until golden.
Coat the burger base with onions and sauce, followed by a veal patty, slice of tomato, more onions and cornichons.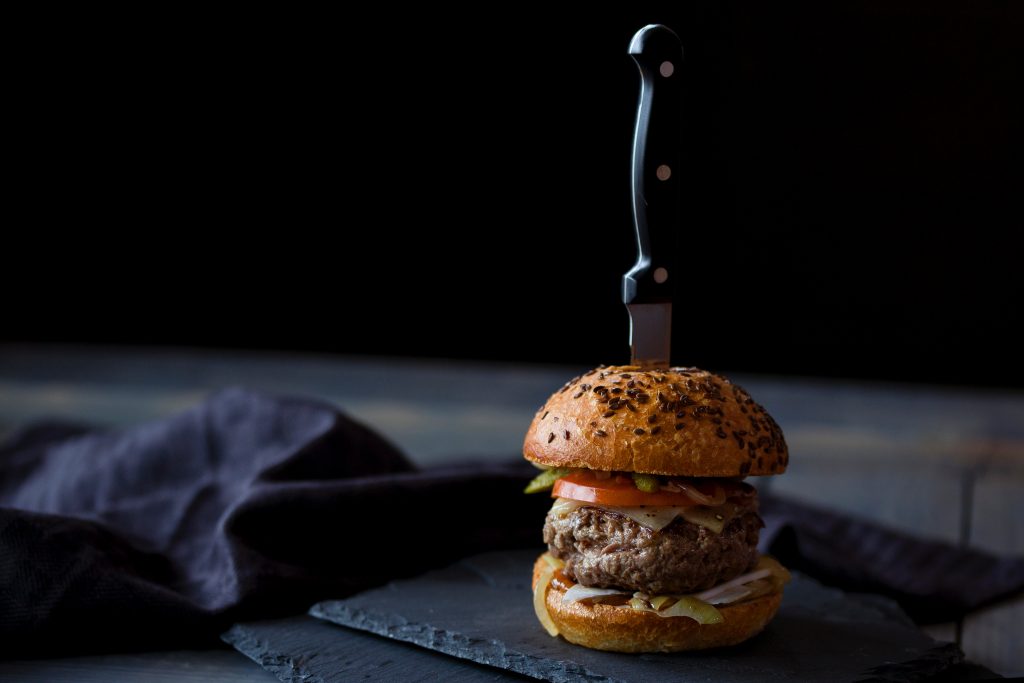 REDISCOVER A
COOKING CLASSIC