400g Richmond Valley Veal Sizzle Steak
1 baguette, sliced on an angle (1cm thick)
2 tbsp olive oil
2 garlic cloves
½ cup cranberry sauce
1 tbsp horseradish cream
½ cup mascarpone
20g pistachios, smashed to form a rough crumb
Watercress or baby rocket to garnish
Salt & pepper
Preheat oven to 180oC. Brush both sides of sliced baguette with olive oil and place on a lined baking try. Bake for 5-7 minutes or until golden brown. Cut the tip off the garlic cloves and lightly rub them on the toasted baguette.
In a small bowl, mix together the horseradish and mascarpone. Season to taste.
Heat olive oil in a heavy based fry pan on high heat. Sear the veal sizzle steaks for 1 minute on each side. Remove from the pan, rest and slice on an angle.
Layer the baguette with cranberry sauce, veal, horseradish cream, watercress and scatter with crushed pistachios.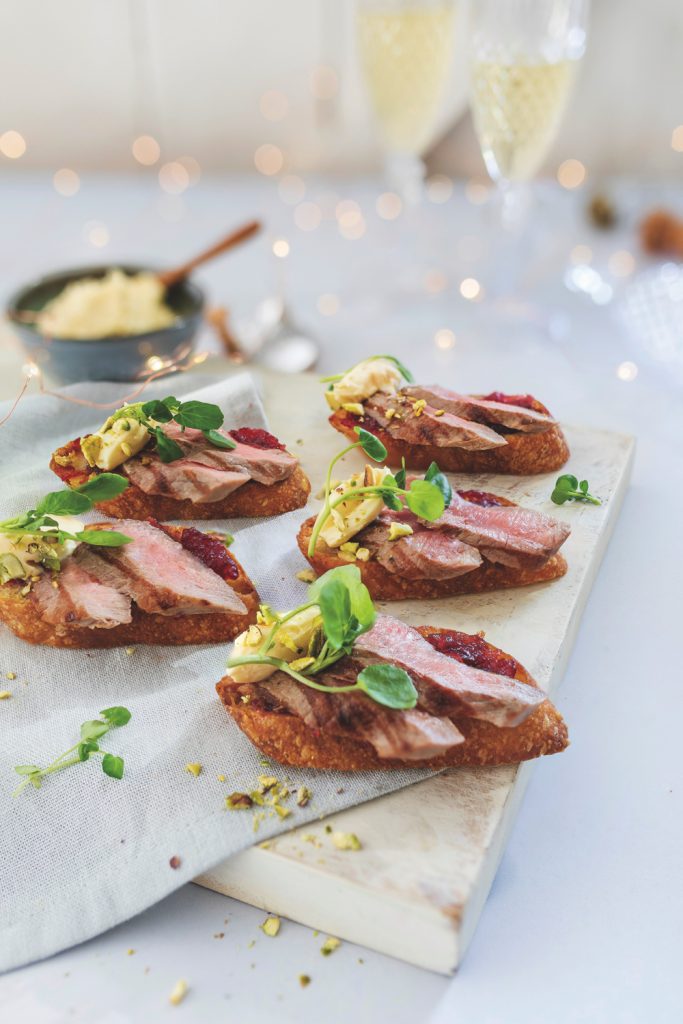 REDISCOVER A
COOKING CLASSIC