Glazed Veal Meatloaf with Sage & Pancetta
1kg Richmond Valley Veal Mince
600g pork mince
400g pancetta
2 cups fresh breadcrumbs
½ cup milk
4 tsp fennel seeds
4 tsp sea salt
2 tbsp lemon zest
2 egg yolks
2 cups Parmesan, grated
4 tbsp fresh thyme, chopped
4 garlic cloves, minced
2 tbsp Dijon mustard
Fresh cracked pepper
4 tbsp maple syrup
¼ cup sage leaves
Preheat oven to 180°C. Lightly grease a 10cm x 20cm loaf tin. Line the tin with pancetta with the excess hanging over the edges. 
Place the breadcrumbs and milk in a large bowl and allow to stand for 5 minutes. Lightly crush the fennel seeds and salt in a mortar and pestle. Add to the breadcrumbs along with the veal and pork mince, lemon zest, egg yolk, Parmesan, thyme, garlic, mustard and pepper and combine well. Place the mixture into the tin, pressing down. Fold the pancetta over the top.
Cook 1 hour or until it's cooked through and the pancetta is crisp. Remove from the oven and increase oven temperature to 200°C. Allow the meatloaf to sit in the tin for 5 minutes, then remove and sit on a wire rack set over a baking tray. Brush the top and sides with maple syrup, top with sage leaves and bake for a further 5–8 minutes.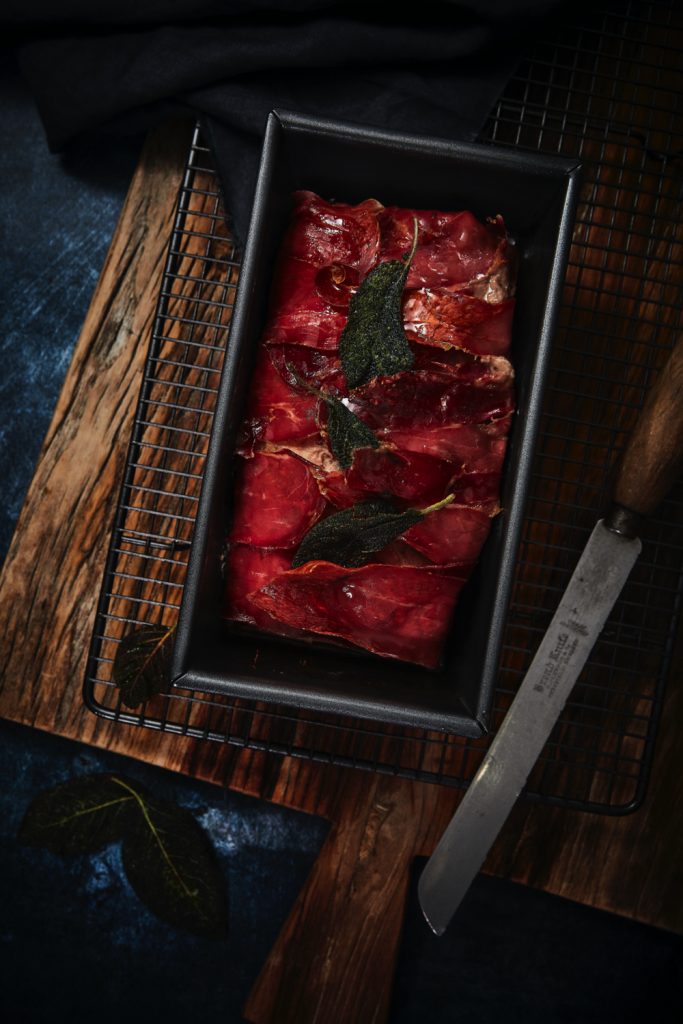 REDISCOVER A
COOKING CLASSIC